(Thanks to Stacy Lee for the photos!)
SATURDAY 10.13.15, 2:30–5PM
CENSORSHIP BY OMISSION PANEL DISCUSSION
Midland Library, Multnomah County
Portland, OR 
It was so wonderful to visit Portland and share ideas with Swati Avasthi, Isabel Quintero & Stacy Lee, along with the fantastic audience @ the Multnomah County Midland Library's Censorship by Omission panel discussion sponsored by the "We Need Diverse Books" campaign. Thanks to EVERYBODY!
SUNDAY 6.22.2014, 6–8PM
DOUBLE AUTHOR EVENT WITH CORINNE DUYVIS
Gallery Bookshop & Bookwinkle's Children's Books
319 Kasten Street (at Main)
Mendocino, CA 95460
Corinne (OTHERBOUND) and I will be signing our books!

TEEN BOOK CON 2014
Alief Taylor High School
Houston, Texas
Signing and Panel with Anne Brashares, Marcus Sedgwick, Victoria Schwab, and Matt de la Pena

At this great convention, I met so many amazing teens, authors and people who care about them.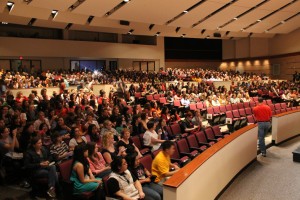 All images by Ann Nguyen, LibraryInk — see the complete TBC 2014 photostream
here
.

SATURDAY 5.17.2014, 9AM-5PM

TEEN BOOK FESTIVAL
Nazareth College
4245 East Avenue
Rochester, New York
Signing and Debut Author Panel with Michelle Madow, Alexandra Coutts, and Cristin Terrill
I had an incredible time at #tbf2014! Thank you to all the teens, volunteers, and my fellow panelists!